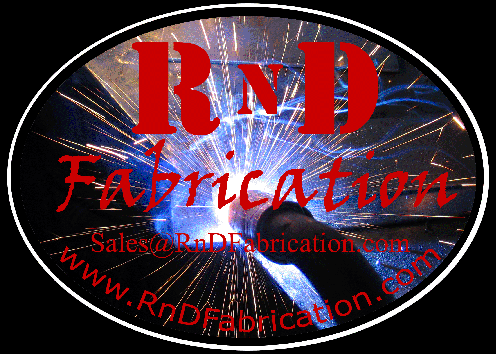 RnD Fabrication carries a full line of custom, fabricated valve covers including these LS Chevrolet versions. Each set of covers starts with a hefty 0.080" piece of aluminum that is laser cut, formed on a brake and then welded. We TIG weld all of our covers, and they can be built with or without a PCV / breather port. Our LS covers include the original style gasket channel underneath. Our covers can also be polished for a mirror finish! Another feature that sets us apart from the competition is that each of our valve cover sets includes mounting hardware!

The basic price of our LS Chevrolet (LS) valve covers is $215. Not only will our covers clear the stock valve-train, but they will also clear taller aftermarket roller rockers. All of our valve covers include mounting hardware, too! Note that the current design is for remote mounted coil packs. We hope to have a coil pack mountable cover released later this year.
Features Include:
American Made using American Materials
Complete Aluminum Construction
Fully Tig Welded
Hefty 0.080" thick aluminum panels
Built on a jig to ensure consistent, proper fit
Available w/ or w/o PCV / Breather ports
Bolt-in for your application (no cutting or welding required)
Can be Polished for a True Show Finish
Will not accommodate stock coil packs
One Year Warranty against Manufacturer's Defects on All Products
Please contact us for a shipping quote.
Please make sure that you read and understand our Company Policies prior to ordering.