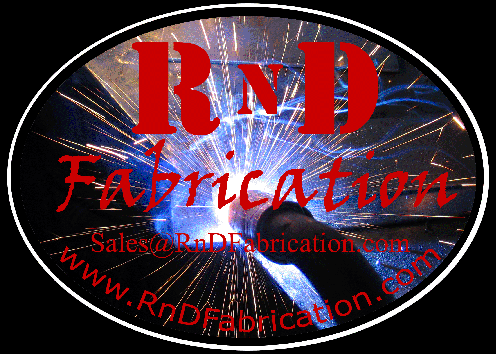 RnD Fabrication is proud to announce our NEWLY RELEASED line of 1973-1987 Chevrolet & GMC C10 Custom Crossflow Radiators! The basic price of this radiator is $530.00, and we can add our shroud and electric fan kit for an additional $245.00 if desired. We also offer a thermostat switch for $75.00. Heater hose port shown below is optional, simply note whether you want it or not when ordering.

All of our radiators are built with mounting tabs for our shrouds, meaning you can always add the shroud and fan kit later if you choose. If you have installed a non-original motor or conversion engine, please let us know prior to ordering so we can place the inlet and outlet on the correct side of the radiator. We also build all of our radiators for the popular LS / LSx swaps! We put the correct size inlet and outlet on the passenger side along with a steam port. There is no additional charge for building them for conversions.

These are designed to be a bolt-in, finished unit that is show quality. They are fully welded with no epoxy or plastic, and are 100% aluminum that is Tig welded. Each Radiator features:
American Made using American Materials
Complete Aluminum Construction
Fully Tig Welded
Pressure Tested before shipment
Integrated Built-In Transmission Cooler (unless requested without)
Built-In Tabs for Electric Fan and Custom Fan Shroud
Bolt-in for your application (no cutting or welding required)
Welded-on Top Plate for a Show Quality Finish
One Year Warranty against Manufacturer's Defects on All Products
Please contact us for a shipping quote.
Please make sure that you read and understand our Company Policies prior to ordering.